Physical security information management solutions (PSIM) play an important role in protecting confidential information and safeguarding restricted areas. These solutions allow operators to gather vital information about any occurrence. In high security environments such as government buildings, security systems are particularly important.
Instead of the traditional solution of administering systems individually, PSIM security software offers complete system integration. All of the connected systems will report to a rules engine, which will significantly reduce human error and react to an emergency or security threat. As part of the solution, cameras will offer video verification. Additionally, audio of the affected area may be broadcasted, or recorded, as the PSIM provides a list of responsive measures for the government operator to take.
An integrated platform improves current investments, joining multiple systems in one interface. It collects and links occurrences from existing distinct security appliances and security systems as a complete solution. This in turn empowers various individuals to recognize and resolve situations in the most comprehensive manner. PSIM integration offers various benefits as mentioned below.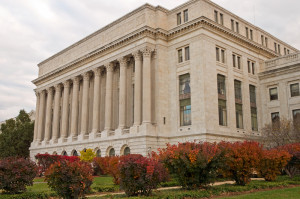 Improved situation awareness
Increased control
Management reporting
Automated video monitoring/recording
Automated audio monitoring/recording
These solutions enable government organizations to minimize costs as a result of enhanced efficiency. It also enables them to promote safety through improved intelligence.
Changing Processes and Strategies
Procedures and policies change regularly in government organizations and PSIM solutions will increase their value with the changes because of its adaptability. When such changes take place, operators can employ new PSIM resolutions based on the changes.
Total PSIM software has the following abilities:
Collection
Device management self-sufficient software collects information from all distinct security systems or devices.
Analysis
This system analyses and links data, actions, and alarms so that it may recognize the actual conditions and their priority.
Verification
PSIM software offers the relevant situation data in a fast and easy to understand format so that an operator may confirm the situation.
Resolution
This system offers Standard Operating Procedures, step-by-step directions that are based on ideal practices and organizations' policies that informs the operator how to react to resolve the threat or event.
Reporting
This software captures all the data and steps for conformity reporting, guidance, and potentially intensive investigative analysis.
Audit Trail
PSIM monitors how each operator interacts with the PSIM system.  Through reporting, the staff can calculate response time for any situation and will also note any manual changes to the security system. This allows the rules to be changed to improve the response in the future.
PSIM Based Integration
PSIM allows for simple operation of multiple technologies. Our system can be manipulated to adapt to all types of government buildings and facilities. To learn more about PSIM security software, contact OSSI.