Access Control Simplified
Intelli-Site 4.0
One elegant solution for your complex security needs.

Easy to Program
Build custom reports, graphical user interfaces, and rules for your site – without the need for custom code.

Flexible & Scalable
Start with two doors at one building and grow to 1,000 doors at 100 buildings – or more.

Easy to Use
Our "Smart Design" creates a security solution for the everyday end user.

Partner Compatible
OSSI can integrate with any new or existing hardware.
Intelli-Site For Access Control
Intelli-Site 4.0 Lite is designed exclusively for access control. End users pay only for access control functionality with the AC version. When desired, the solution can scale up to satisfy more complex integration.
Benefits and Features
Easily create alerts and rules
Run standard/custom reports
Manage user access control through Microsoft Active Directory rather than input details about users and buildings manually
Monitor on-location or at a control center
Scale up quickly when more buildings are added or functions are needed
Start customizing your solution
This is filler content that we can put in for what we want customers to do. We'll be in touch with you within 24 hours!
OSSI Is Your Security Partner
Spec & Bid Support
OSSI is a resource as you design a solution to meet your exact needs. For the most complex projects, OSSI can do custom programming, in-house. We can also help submit our solutions as an equal or alternate.
Pre-Install Training
OSSI is a company that's easy to work with, and Intelli-Site is the industry's best solution. We'll quickly help your technicians become expert users.
Technical Support
OSSI has the industry's best technical support. Reach out to our developers or technicians for help during a proposal or to troubleshoot an install.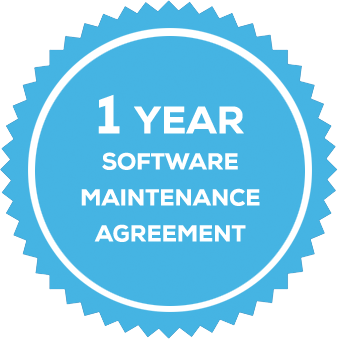 Peace of mind with our software maintenance agreement
The security industry moves quickly, and OSSI wants you to be on the leading edge. The Software Maintenance Agreement (SMA) helps your solution stay ahead of trends – and threats.
It includes:
Unlimited software updates (bug fixes, feature updates)
Priority phone support
Software transfer (in case of a computer crash)
At the end of the day, OSSI has you covered. Automatically get a 1-year SMA when you invest in any OSSI solution.