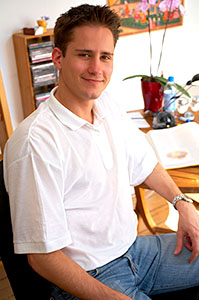 College can be an amazing experience. However, statistics show that college students are also frequent victims of crime. Knowing what to watch out for, and how to protect yourself and your property, is important to college life on campus. Here are 10 tips for dorm room safety to help you through the years.
Top 10 College Dorm Safety Tips
1. Close friends and family should know your routines. Provide a copy of your schedule for both class and work. You want those close to you to have a general idea of where you are suppose to be in case something happens.
2. Always lock the door. If you're stepping out for even a couple minutes make sure to lock up. Never give your key or a copy of it to another person, and if you lose your key, have the lock changed as soon as possible. If you're going to sleep, do not leave the door unlocked for your roommate. They should have their own key and follow the same rules for safety.
3. Lock your windows. You should keep your windows locked when you're gone and at night while sleeping. Follow this dorm room safety guideline even if you're not on the ground level.
4. Never open the door for strangers. You've grown up and moved away from home but this golden rule still applies. You should always verify who is on the other side of the door before opening it. The door to your dorm room probably has a deadbolt and peep hole, use them.
5. Keep your valuables hidden. It's always a good idea to keep important items locked away. A diversion safe is perfect for the dorm room. This type of safe is disguised to look like common everyday items, such as a book on the shelf. Use this to keep money, credit cards, expensive jewelry, and any other small valuable items. For larger items, you might want to consider insurance to cover the expense if they are stolen.
6. Install a cheap door alarm. Hopefully the building itself has a professional alarm system in place. However, there's no reason why you shouldn't add the extra security of a door alarm for your room. Inexpensive alarms that attach magnetically and emit a loud sound can help protect you from intruders.
7. Install affordable windows alarms. You can purchase an inexpensive alarm unit for your windows as well. If an intruder opens or breaks your window, you want everyone to hear it. This is a perfect addition to your college dorm room security plan.
8. Purchase a can of self-defense spray and keep it with you at all times. In a recent study, convicted rapists were asked what would cause them to stop their attack and run. All of them agreed that a woman aiming pepper stay at them would cause them to flee. They stated that they were looking for easy targets. A woman who was attempting to defend herself normally wasn't worth the trouble.
9. When it comes to college dorm safety, know all emergency routes and where the exits are in your dorm. Know where the nearest emergency phone is located and have all emergency numbers saved in your phone. Having another physical copy of these numbers posted somewhere in your room is also a great idea.
10. Always use the elevator. Stairwells are a common choice for attackers because they are both secluded and confined. If you must use the stairwell, bring a friend. If you're in the elevator with a person who makes you feel uncomfortable, get off on the next floor. If you are about to get on the elevator but the current occupants make you feel uneasy, wait for the next elevator. Use common sense and trust your instincts.
Never take your safety for granted. There's nothing wrong with being cautious at all times. College life can be an exciting part of your life but you want those memories to be good ones. Make the most of it by being active with dorm room safety.