Generally speaking, Windows Server is a streamlined OS where many of the available features and programs found in the desktop versions are disabled. Intelli-Site requires a working sound card. Therefore, the "Windows Desktop Experience" must be enabled.

First, verify a sound card is installed on the computer. If there is not a sound card, you must install one. Intelli-Site will not work without one. Once there is a sound card, enable the "Desktop Experience" feature of Windows.
In the Windows Control Panel, select Programs and Features. In the leftmost column, locate Turn Windows Features on or off and click it.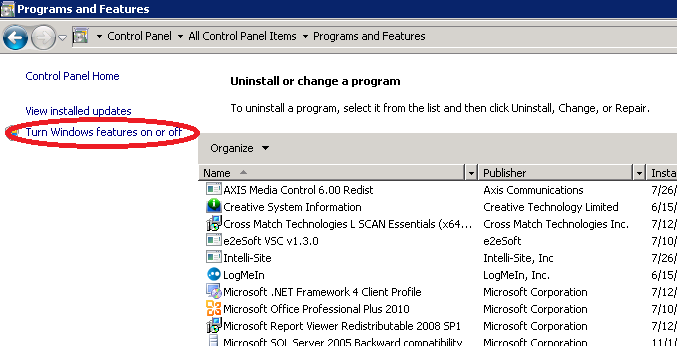 This brings up the Server Manager application. In the tree, select "Features" if it isn't already selected. Click "Add Features".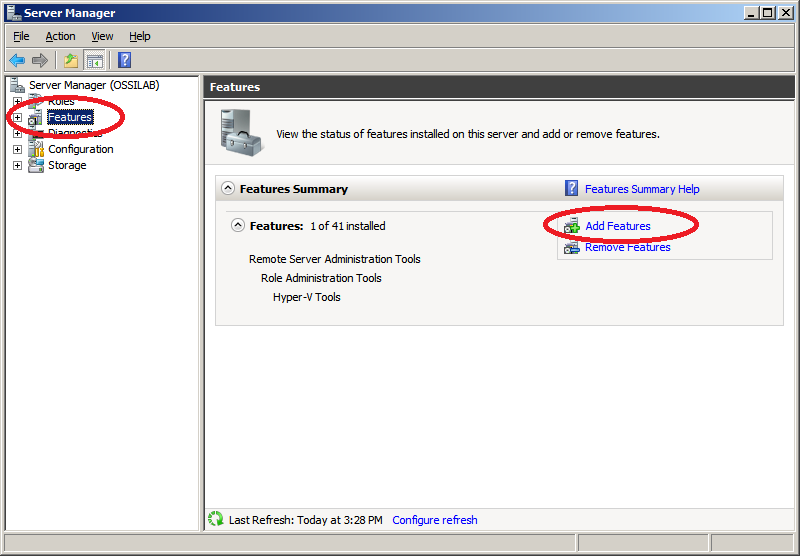 The Add Features Wizard runs. Scroll through and locate "Desktop Experience".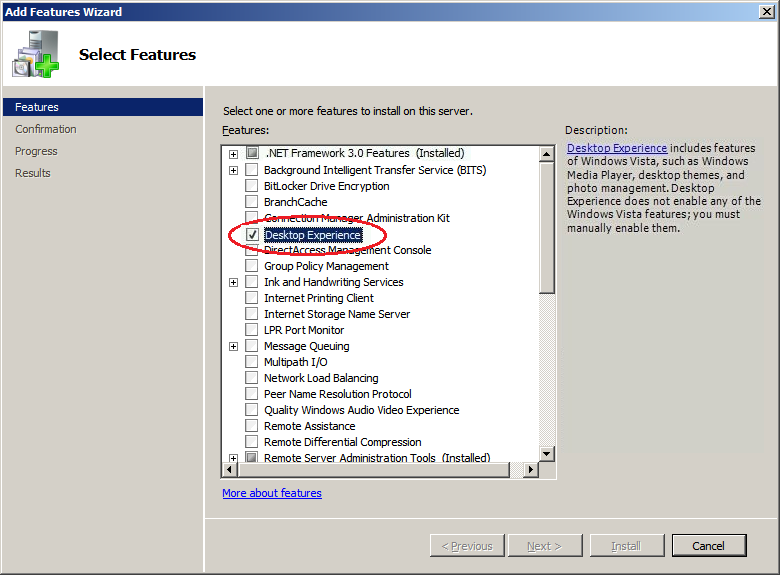 Verify the sound card is working by plugging in speakers or a pair of headphones and run something with sound.